Skip to Content
Contact information
Kings Flooring Solutions
A Division of Remnant King, Inc.
5934 Centre St. S Calgary, AB T2H 0C1
Email: info@kingsflooring.ca
Phone: (403) 255-5747
Fax: (403) 252-5472
Store hours:
Monday-Friday: 9:00 a.m.– 5:00 p.m.
Saturday: 9:00 a.m. – 4:00 p.m.
Sunday: Closed
Closed Stat Holidays
Closed Thursday Dec 24 – Sunday Jan 3
Returning to work Monday Jan 4/21.
Associations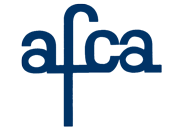 High Quality Flooring in Calgary
If you're searching for high-quality flooring options in the Calgary area, consider the team at Kings Flooring Solutions. Not only do we stock great products but we're also able to handle design, installation, and every other aspect of the process. We have been in the business for a long time and we know how to take good care of our customers. Please see our Gallery page for some examples of the quality you can expect when you work with our company, and get in touch with any questions you may have about our products or services.
Contact information and hours
Kings Flooring
5934 Centre St. SE
Calgary, AB T2H 0C1
Phone: (403) 255-5747
Fax: (403) 252-5472
Store hours:
Monday-Friday: 9:00 a.m.–5:30 p.m.
Saturday: 9:00 a.m. – 4:00 p.m.
Sunday: Closed
5934 Centre St S, Southeast Calgary, Calgary, AB T2H 0C1, Canada